Hydraulic cylinders
ET Hydraulikk primary focus is the development and manufacture of hydraulic cylinders. Custom made hydraulic cylinders for a variety of purposes and designs are available with customized stroke lengths . Ask us about all kinds of cylinders, we can develop new types together with our customers.
Examples of applications include doors, tow points, moon-pools, cranes, A-frames, brake cylinders and steering cylinders.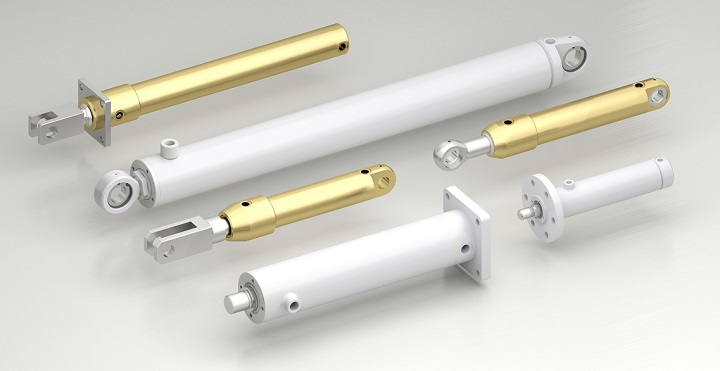 Custom cylinders
Our customers think it is better to fit a special cylinder than limit a complex, custom product with a standard cylinder. We agree.
We see that in very many products and environments it is not possible to use standard cylinders due to complex specifications.
ET Hydraulics can supply cylinders to exact specifications that meet requirements for stroke, material qualities, design, documentation and traceability. Optimized products require optimized cylinders.