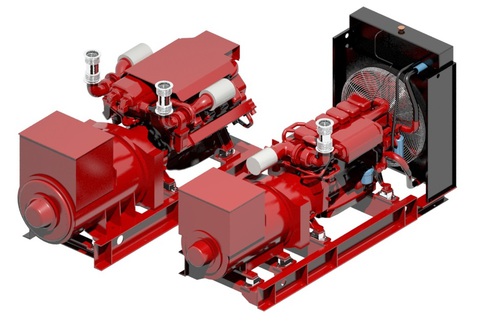 Scania auxiliary

Effect:199 - 640 kW
Auxiliary engines and emergency generators for all types of vessels. Other types of unit and pump drives are also available.
Scania diesel marine engines are designed for strength and longevity. Modern technology and electronics, such as Scania's EMS control system, monitors the operation and ensures proper fuel supply, low fuel consumption and cleanest possible exhaust. The motors are approved by most classification societies and meet current and future environmental requirements.
Scania has always focused on ease of maintenance and repair. Their engines accommodate this by including a cylinder block with replaceable water-cooled cylinder liners and individual cylinder heads with four valves per cylinder. These attributes contribute to excellent levels of operational economy.