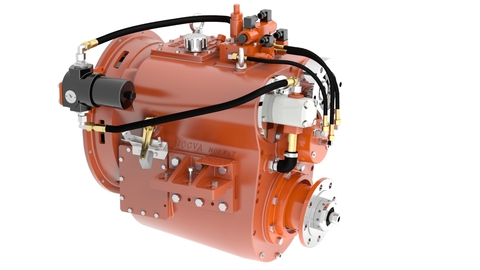 Nogva Gear

Nogva Gear is a very reliable, self-developed and self-produced series designed for fishing boats, work boats and passenger vessels. Through close collaboration with our customers, we adapt and improve them in a continuous, ongoing process.
All models have a built-in servo for controllable pitch propellers. They are solid and reliable with a cast housing, tapering gears, tapered roller bearings and hydraulic clutch (AGF-1131 has mechanical clutch).
Every Nogva gear undergoes extensive inspection and test drive before delivery.
| | | | | |
| --- | --- | --- | --- | --- |
| Model  | Reductions | Connection | Leaflet | Drawing |
| AGF-1131 | 2.95:1 – 4.2:1 | SAE 3 | | |
| HC-168-C/HC-02 | 2:1 – 2.48:1 – 2.95:1 – 4.16:1 | SAE 1-2-3 | | |
| HC-168-C | 2:1 – 2.48:1 – 2.95:1 – 4.16:1 | SAE 1-2-3 | | |
| HCA-210 | 1.52:1 - 2.06:1 - 2.37:1 - 2.78:1 | SAE 1 | | |
| HC-258 | 2.02:1 – 2.51:1 – 3.03:1 – 3.54:1  3.95:1 - 4.45:1 | SAE 1 | | |